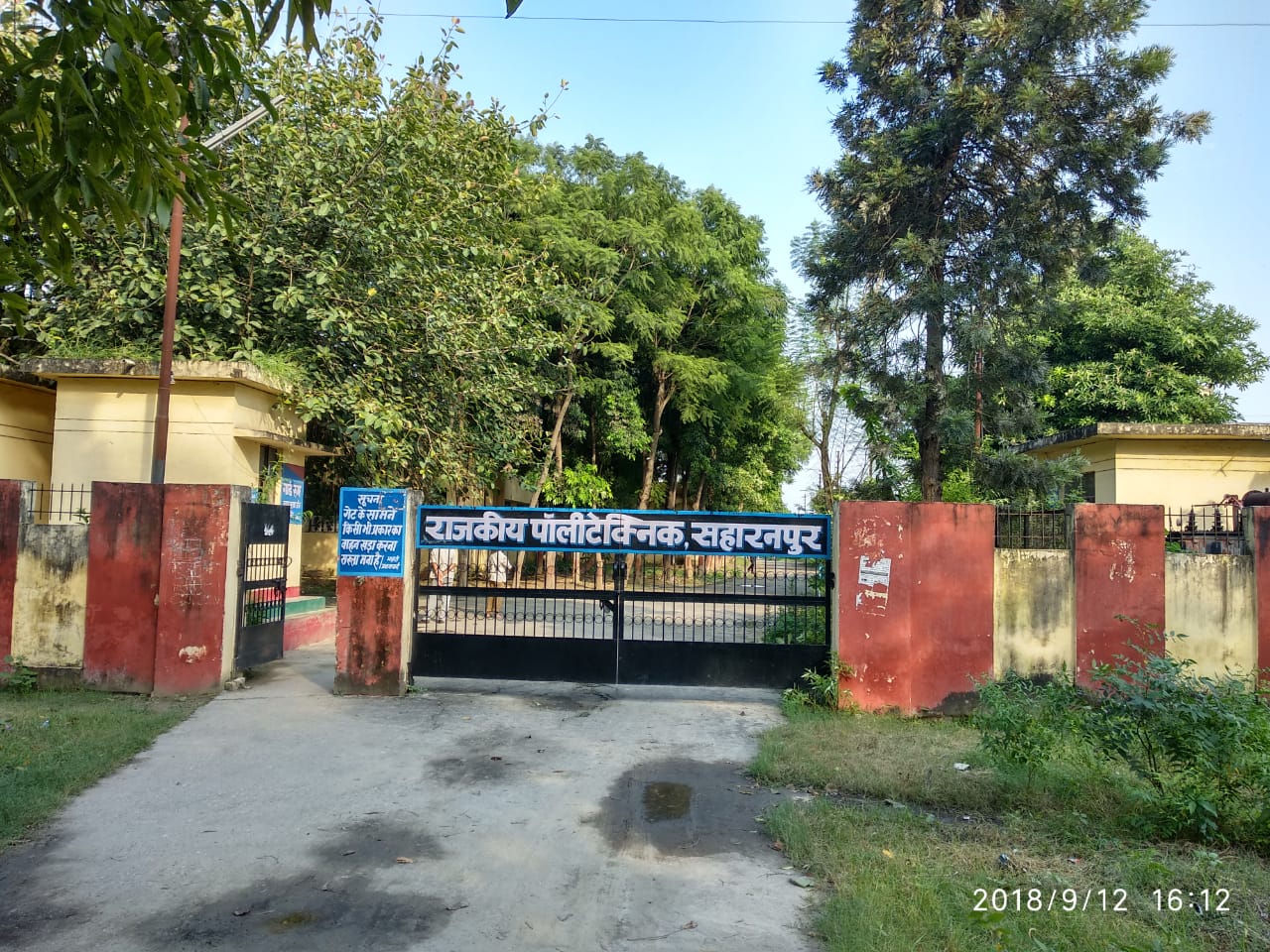 Government Polytechnic Saharanpur is one of the prestigious institute for education located at Saharanpur. Government Polytechnic, Saharanpur is an AICTE approved college for Polytechnic and Government institution affiliated to Uttar Pradesh Board of Technical Education, Lucknow situated at Chuneti Gada Delhi Road, Saharanpur, Uttar Pradesh. Government Polytechnic Saharanpur was established in year 1991. It is affiliated to Board of Technical Education Uttar Pradesh. It is situated in the Delhi road and 6 k.m. from the Saharanpur. Id is also approved by AICTE Ministry of HRD, Government of India.
This college offers polytechnic diploma course in India, offering ITI courses for technical education. This polytechnic college may offer courses other than listed below, please contact the respective college or affiliated university for details.
They are offering many facilities for students overall growth like library, fully Wi-fi campus, hostel facility, Swim Club etc.
Eligibility for admission may depend on state Entrance Exams. For infrastructure, and teaching faculty of Polytechnic please contact the college for details.
Here you can be as subjective as you want. You have no task to cover the topic entirely. You do not pretend to a last resort on papersowl review. These are just your thoughts on a specific topic.
The founder of this genre is Michel Montaigne. His book "Experiments" just consists of an essay on various topics. For example, about honor, conscience, money, morals and so on.